Lead Nurturing
Awaken Sleeping Leads through Strategic Nurturing
Of the total leads generated only 75 percent show an interest in buying services or product. While, only 7 percent might be willing to buy a product on-the-spot. As a result almost 68 percent of leads generated remain inactive in databases. Of the leads that are not giving you any business at present, need to be shaken up. Businesses need to remain active in the lives of each lead they have generated to bring in business from each of them.
Even though there will be leads lying dormant in database, they might need your service sometime in the near future. Efficient lead nurturing programs will ensure that they recall you as a provider of the service or product that they want.
Lead nurturing is one of the most important aspects of the entire sales process. With proper prospect engagement you can build a long-lasting bonding with your prospects as they move through the sales pipeline.
At Sober Technologies, we offer a dynamic lead nurturing tool that will enable businesses to strategically interact and engage with prospects.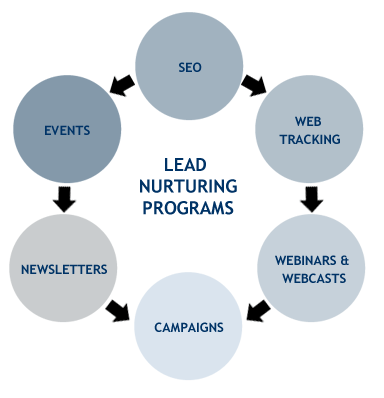 Our lead nurturing tool will
Implement automated lead nurturing campaigns
Improve ROI by warming unused or dead leads
Retain the customers through value added services or products
Track, report and analyze nurturing campaigns
Contact us to enhance your conversion rates by improving your leads quality